Medicare's Transitional Care Payment — A Step toward the Medical Home — NEJM""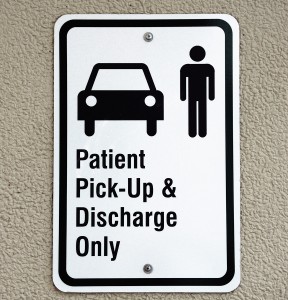 The US medicare funders have acted to shift more funding to primary care. They have announced the creation of a fee for service item number for primary care clinicians to conduct a post discharge consultation and perform coordination activities after hospital or nursing home admission. They discuss the activities that evidence shows reduce hospital readmission….
"The most effective of these — particularly if initiated early and in combination — are structured hospital discharge planning, primary care input into discharge planning, reconciliation of hospital-prescribed medications with previous medications, early assessment of the follow-up needs and resources of patients once they're home, and electronic discharge notifications and structured discharged summaries available for primary care physicians"
They estimate the cost of the new item will be $600 million annually and this will come from reallocation from other US medicare item numbers. It will result in a 7% net increase in income for primary care physicians.
"Since Medicare's sustainable-growth-rate formula caps total physician payments, transitional care payments will be offset by reductions in payments for all other physician billing codes. CMS estimates that primary care physicians will receive, on average, a 7% increase in Medicare payments because of the new code."

The article also discusses some of their thinking about how to reward practices who are meeting standards required of medical homes and expressed intent to increase funding for these activities too.

"In addition, CMS included in the new rule a statement of its interest in developing an enhanced level of payment for primary care services delivered by physicians working in advanced primary care practices that have implemented a medical-home model. CMS has not yet adopted a definition of an advanced primary care practice for this purpose.."

(Thanks Andrew Knight)