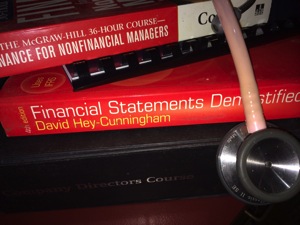 JAMA Network | JAMA | Health Reform and Physician-Led Accountable Care:  The Paradox of Primary Care Physician Leadership
An increasing number of primary care physicians are using physician lead 'accountable care organisations' as a powerful opportunity to retain their autonomy and make a positive difference for their patients — as well as their practices' bottom lines.
As a GP, do you see yourself as the CEO in charge of $10 million of annual revenue?
The decisions made by each GP have important implications for 'downstream' medical care, such as subspecialty referrals imaging, procedures, and hospitalisations. A group of 100 GPs could potentially influence almost $1 billion in health care spending.
Farzad Mostashari, Darshak Sanghavi and Mark McClellan develop the analogy of the primary care physician as a CEO in a JAMA article this month.
We know that in the UK, groups of general practices are forming 'general practice federations' that are responsible for 'clinical commissioning' on behalf of the patients they serve. These federations purchase the services their patients need from hospitals and other providers.
In the US, physician-led accountable care organisations (ACOs) are also a growing part of the health system. ACOs can choose to participate in the Medicare Shared Savings Program. If ACOs demonstrate savings in the total cost of care while maintaining or improving quality and patient experience measures, those ACOs will be able to receive up to half of the savings without taking on downside financial risk. 75% of the governance board of these ACOs must be physicians.
The JAMA article notes the example of the Palm Beach Accountable Care Organisation,which is self-funded by physicians in independent practices and has a service base of 30 000 Medicare beneficiaries.
The physicians who established this ACO in 2012 have focused on understanding and addressing the key drivers of avoidable costs for their patient population. They have implemented systematic improvements in the care transitions for their patients, seeking notifications about emergency department visits, admissions, and discharges, in some cases directly to the smartphone of the physician. They have worked with nursing homes and home health agencies to set new expectations for improved communications and coordination, invested in increased patient outreach to ensure increased uptake of wellness and care transition encounters, and provided regular feedback of use patterns to physicians. When the early result of the first cohort of 114 Medicare Shared Savings Program ACOs were recently released, the Palm Beach ACO was 1 of 29 that exceeded the savings threshold; the ACO saved $22 million in projected costs in the first year, receiving nearly $11 million, or approximately $63 000 per member physician.
In Australia, there has been a mooted increase in the role of Private Health Insurers in primary care. Each day a patient spends in hospital costs more than a whole years worth of general practice consultations. You can see why insurers would be attracted to investing in increasing the capacity of primary care to keep people well and out of hospital.
Anyone like to 'federate' with me and form a physician-lead accountable care organisation?