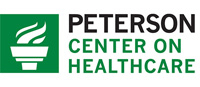 What do the top performing family practices do better than the rest?
The Peterson Center on Healthcare identified 11 'bright spot' primary care practices across the US – teams that deliver high quality care at a much lower than average cost.
(Article is here)
They identified 10 features that these high performing sites had in common.
1. Practices are 'always on.' Patients have a sense that their care team is 'always available,' and that they will be able to reach someone who knows them and can help them quickly whether the practice is open or closed. Practices offer same-day appointments and accommodate walk-ins, extend evening and weekend hours, and more.

2. Physicians adhere to quality guidelines and choose tests and treatments wisely. The care team has systems to ensure patients receive evidence-based care, proactively identifying needed tests and treatments and ensuring patients get them. At the same time, they conserve resources by tailoring care to align with the needs and values of their patients.

3. They treat patient complaints as gold. Complaints from patients are regarded as valuable as compliments, if not more so. High-value primary care sites take every opportunity to encourage patient feedback to improve the patient experience.

4. They in-source, rather than out-source, some needed tests and procedures. Primary care teams do as much as they can safely do rather than referring patients out. These primary care physicians practice within the full scope of their expertise, delivering care that other primary care physicians often refer out—such as skin biopsies, insulin initiation and stabilization, joint injections or suturing— because they take more time than the average patient visit. If they can arrange specialist supervision, they take on additional low complexity services, such as treadmill testing for cardiac patients.

5. They stay close to their patients after referring them to specialists. Physicians refer to carefully chosen specialists whom they trust to act in their accordance with their patients' preferences and needs, and they stay in close communication as care decisions are made by specialists. Although these physicians can not always select the hospitalist or emergency department physician who cares for their patients, they stay connected to assure that treatment plans respect their patients' preferences and needs.

6. They close the loop with patients. The care team actively follows-up to ensure that patients are seen rapidly after hospital discharges, are able to continue prescribed medications and see specialists when needed.

7. They maximize the abilities of staff members. Physicians are supported by a team of nurse practitioners, physician assistants, nurses, and/or medical assistants—all of whom are working at the 'top of their licenses.' This enables physicians to spend more time with the patients who need the most direct physician contact, and to take care of more patients.

8. They work in 'hived workstations.' Care teams work together side-by-side in an open 'bullpen' environment that facilitates continuous communication among both clinical and non-clinical staff. This approach goes hand in hand with maximizing the abilities of staff members. It facilitates staff learning through close collaboration with clinicians without regard to hierarchy.

9. They balance compensation. Physicians are not paid solely on the basis of their productivity. Rather than basing physician income solely on service volume—in other words 'fee-for-service'—pay typically also reflects performance on at least one of the following components:
1) quality of care,
2) patient experience,
3) resource utilization, and
4) contribution to practice-wide improvement activities.

10. They invest in people, not space and equipment. By saving money on space, equipment and technology, these providers don't need to see more patients or order expensive tests to generate a competitive income. They rent very modest offices. To save money and eliminate incentives to use expensive equipment, the practices only invest in lab, imaging, and other equipment if it allows them to provide care most cost-effectively in-house.