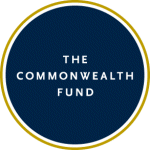 Although all medical homes are medical practices, not all medical practices are medical homes.
What would it take for your practice to become a patient-centred medical home?
The Commonwealth Fund is a US based private foundation that is 'working towards a high performance health system that achieves better access, improved quality, and greater efficiency, particularly for society's most vulnerable, including low-income people, the uninsured, minority Americans, young children, and elderly adults'
The Fund has recently published a paper by Ed Wagner ("Wagner's Chronic Disease Model") entitled
Guiding Transformation: How Medical Practices Can Become Patient-Centered Medical Homes
The report identifies these change concepts
engaged leadership
a quality improvement strategy
empanelment or linking patients with specific providers to ensure the continuity of the patient–provider relationship
continuous and team-based healing relationships, including cross-training staff to allow team members to play various roles
organized, evidence-based care, including the use of decision support systems
patient-centered interactions to increase patients' involvement in their own care
enhanced access to ensure patients have access to care and their clinical information after office hours
and care coordination to reduce duplication of services and increased anxiety and financial costs for patients and their families.
The report is available to download from the Commonwealth Fund site at
http://www.commonwealthfund.org/Publications/Fund-Reports/2012/Feb/Guiding-Transformation.aspx